In the very quiet french countryside you can hear diesel motor roaring... Pimp My Mech is going to start!
A Schwerpanzerabteilung is deployed...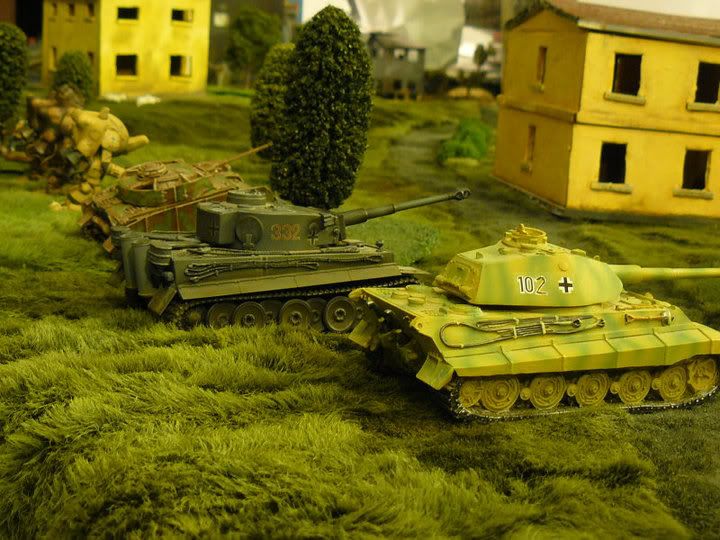 pitted against a best-of the Soviet and American armor: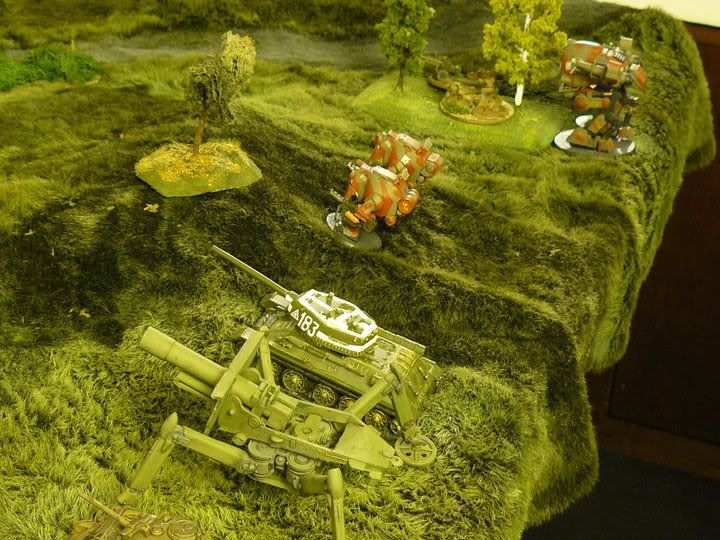 Both sides are supported by some brave infantrymen (heavily armed)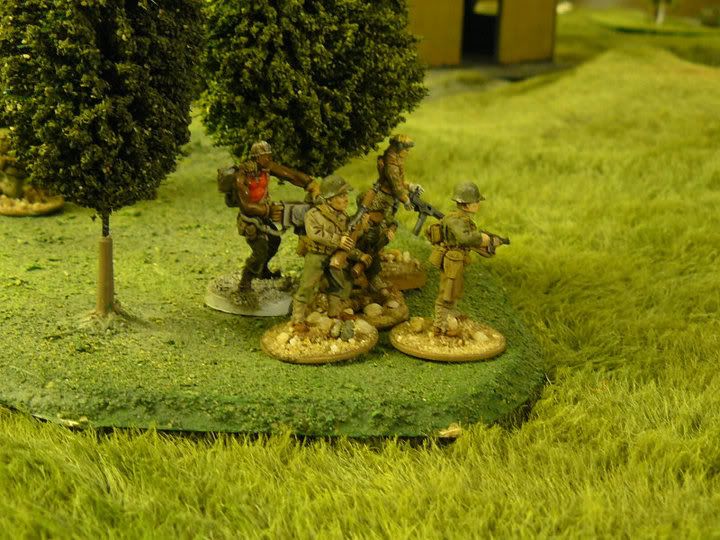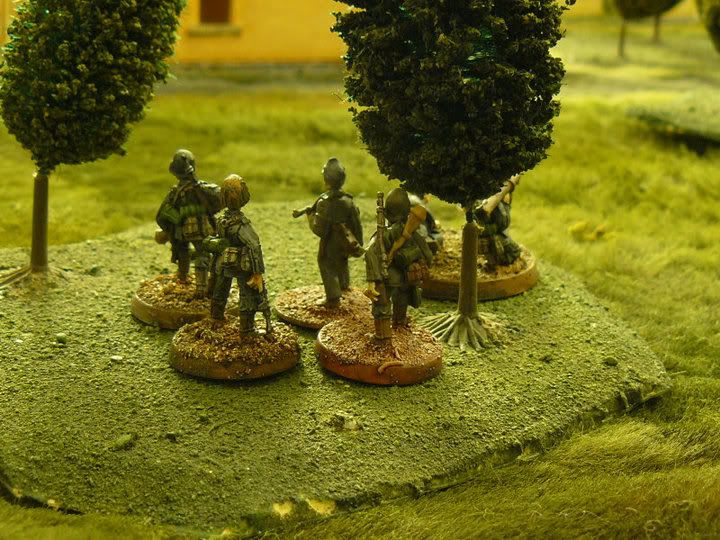 And above all the most fearsome Maschine Krieger VI, or Tiger zu Fuss, a gigantic Wanzer swinging its 88 above all and everything.
The German line advances, but a MaK III is hit by a Sjerp Cannon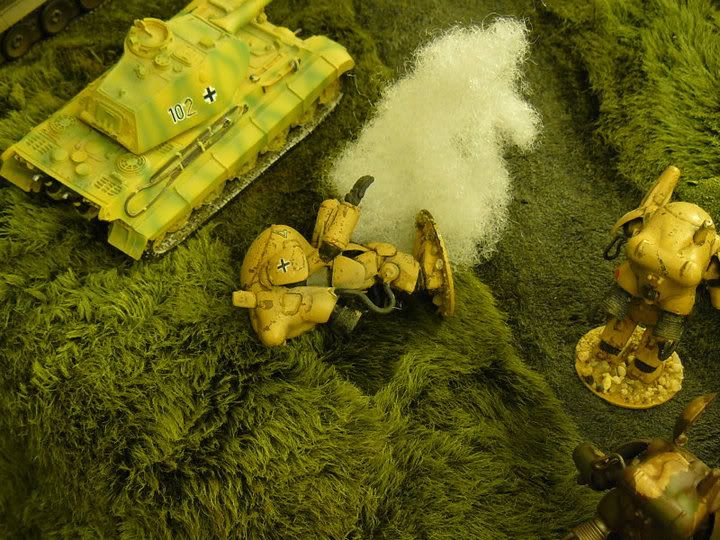 The Mak VI responds quickly eliminating the Sjerp
The Allies rush to get the center of the field
And the Wehrmacht infantry rushes forward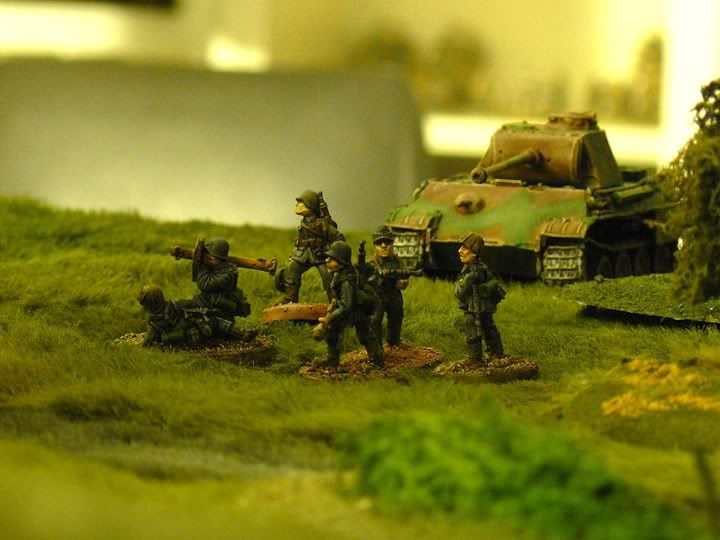 Covered by the sneaky Pak40
More next Thursday!